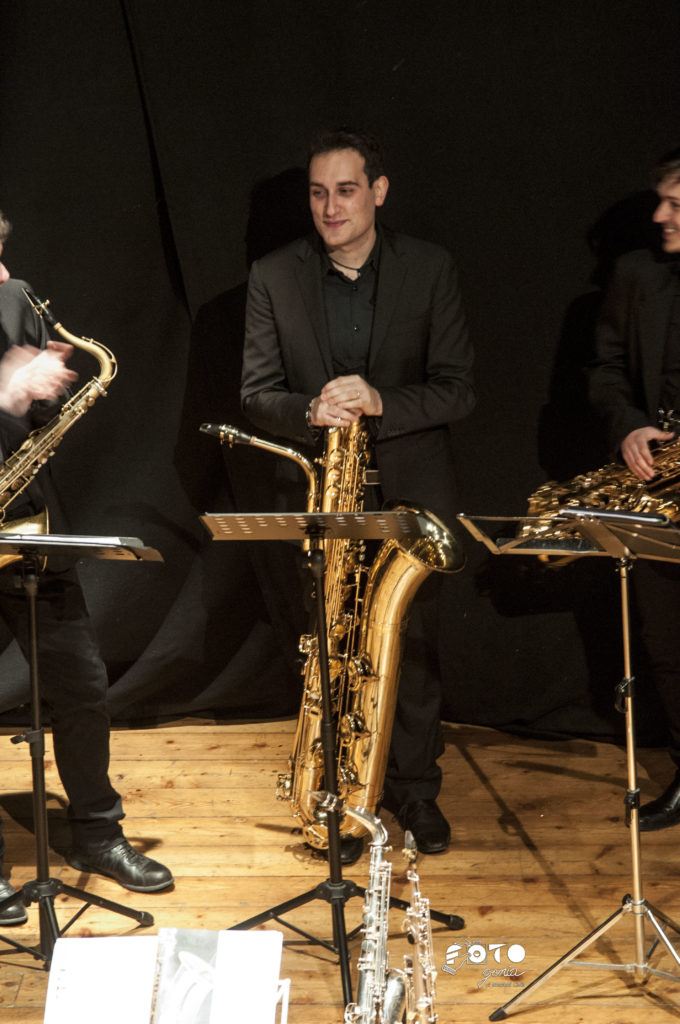 I am a consummate Classical saxophonist, hailing from the picturesque city of L'Aquila, Italy, where I was born in 1990. My passion for music propelled me towards a rigorous academic journey, which began at the renowned Conservatory "A. Casella", where I obtained my diploma in 2015. Subsequently, I continued my educational quest under the auspices of the eminent Maestro Federico Mondelci, at the illustrious Conservatory "Gioachino Rossini" of Pesaro, culminating in my graduation with Honours in 2017.
During my formative years, I had the privilege of participating in numerous Master-classes, imparted by some of the most preeminent saxophonists in the world, including the likes of Nikita Zimin, Philippe Geiss, Lars Mlekusch, Sergey Kolesov, and Hayrapet Arakelyan. My unwavering dedication to the pursuit of a distinctive sound was instrumental in endowing me with the innate ability to effortlessly adapt my instrumental technique to different genres of music, ranging from the traditional realm of classical music to the avant-garde landscape of contemporary music.
My proficiency in the saxophone has been acknowledged through a series of accolades, scholarships, and competition victories, including the special prize "Star" at the "Future Stars" international competition. As a soloist or as part of a chamber music ensemble, I have graced stages across the globe, enchanting audiences with my virtuosic performances, in countries such as Italy, Malta, the United Kingdom, and China.
Apart from my musical prowess, I have established a reputation as a competent event and artist manager. From 2013 to 2015, I worked in close collaboration with the Artistic Direction of the Concert Association "I Solisti Aquilani" under the leadership of M° Maurizio Cocciolito. Additionally, I organized the "Fatti di Musica" chamber music season for young talented musicians, in partnership with the Conservatory of L'Aquila, from 2012 to 2015. My leadership skills were further manifested when I served on the board of the 4th edition of the "Urania young musical performance-price" in 2016.
My exceptional versatility as a saxophonist is underscored by my proficiency in playing all saxophones, ranging from the sonorous Bass to the ethereal Sopranino. My boundless passion for music continues to fuel my insatiable thirst for knowledge, and I remain a strong advocate of contemporary music, having attained a remarkable level of instrumental finesse. My musical contributions have earned me the rare honour of having a composition dedicated to me, "Walking Jazz Bass Sax" by the celebrated Lamberto Lugli.
In 2018, I ventured to London, the epicentre of the music world, to expand my musical horizons and unleash my creative prowess. Since then, I have enthralled audiences as a soloist and in various chamber formations. Furthermore, I possess a PGCE in music and am a qualified teacher in the UK, with a decade of experience teaching in both the private and public sectors. I am proud to be a member of the Musicians Union, having joined its ranks in 2019, and remain committed to promoting the art of music to new heights of excellence.